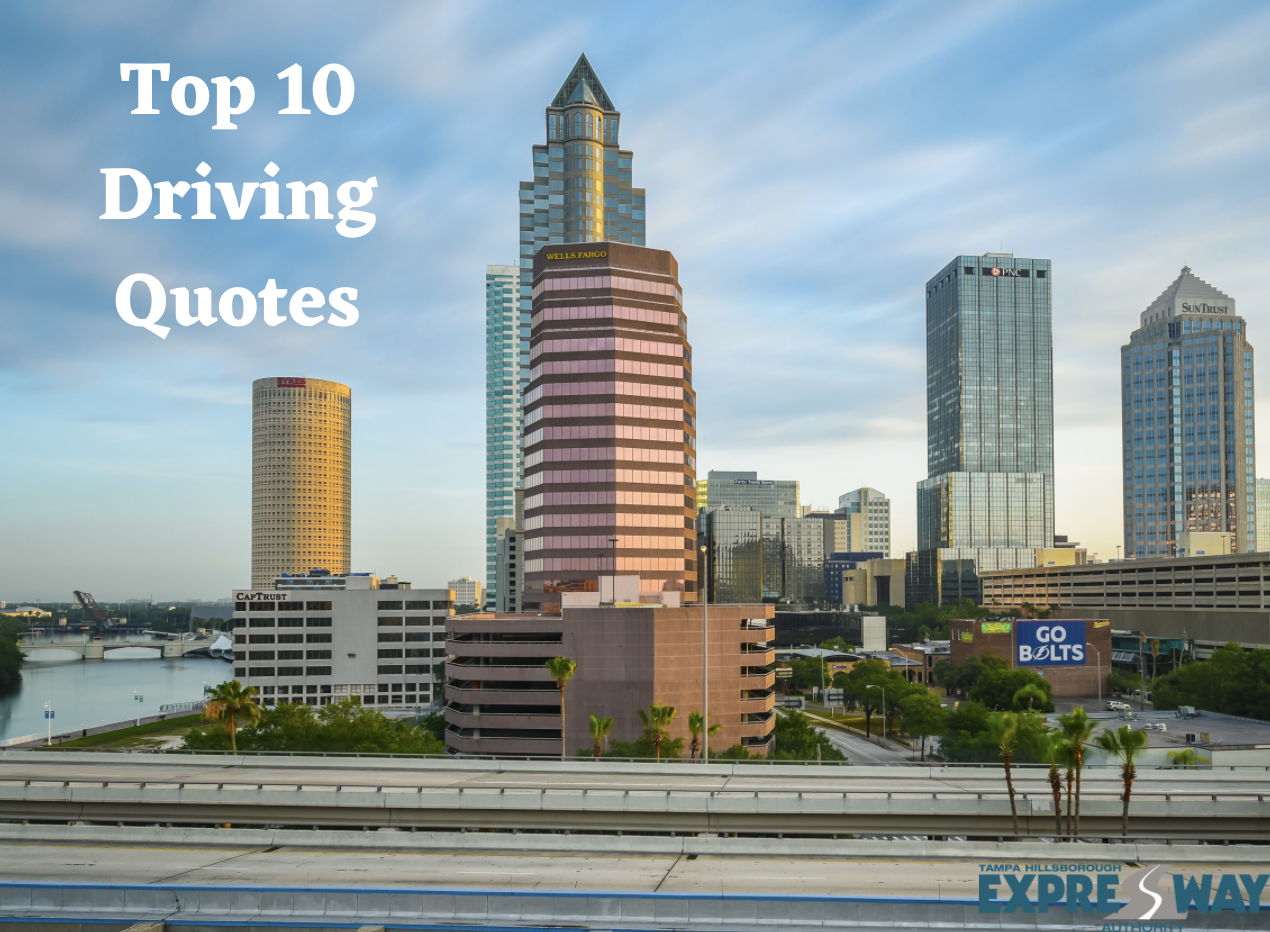 Top 10 Driving Quotes
Some days you need a little inspiration for your drive. Here are our Top 10 Driving Quotes:
1. Patience is something you admire in the driver behind you and scorn in the one ahead. Mac McCleary
2. Leave sooner, drive slower, live longer. Author Unknown 
3. Never drive faster than your guardian angel can fly. Author Unknown
4. Everything in life is somewhere else, and you get there in a car. E. B. White 
5. If you don't know where you are going, any road will get you there. Lewis Carroll
6. Adventure is worthwhile in itself. Amelia Earhart
7. People don't take trips, trips take people. John Steinbeck

8. Wherever you are, be all there. Jun Elliot
9. Spontaneity is the best kind of adventure. Anonymous
10. If everything seems under control, you're just not going fast enough. Mario Andretti
Happy Driving!!
#LoveYourDrive #GoSunPass #SaveontheSelmon