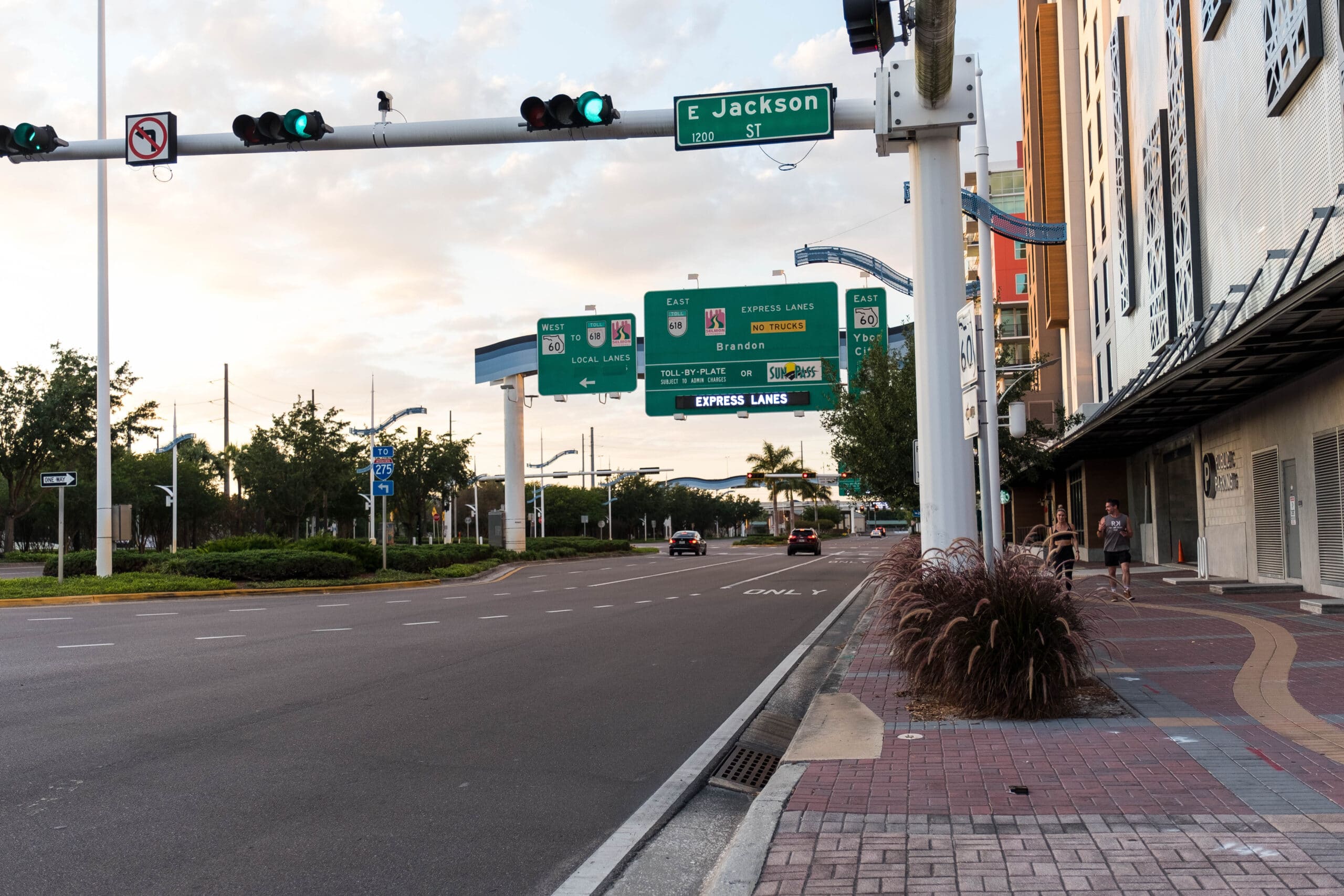 What's Happening on Meridian Avenue
Meridian Avenue serves as an entrance and exit to the Lee Roy Selmon Expressway's Reversible Express Lanes (REL) in downtown Tampa while also being a vital corridor for residents in the community. As a toll-free roadway, Meridian Avenue connects travelers to Tampa's beautiful and culture-filled neighborhoods, giving residents, visitors, and commuters convenient access to downtown Tampa, the Channelside District, the Port of Tampa, and the home of the Tampa Bay Lightning, the Amalie Arena. 
Meridian Avenue provides wide sidewalks along both sides of the road, giving pedestrians a safe way to commute or enjoy the Florida sunshine while walking or biking. In addition, there are timed crosswalks and benches to rest in the shade.
Since our original improvements to Meridian Avenue, the neighborhood has grown around us. You'll find residents chatting together at the Deputy John Kotfila Jr. Memorial Dog Park, enjoying a coffee break at Starbucks, or getting a Publix sub to go. Bring your friends to visit Tampa's Park & Rec on South Meridian and experience retro arcade games, shareable bites, and a fun atmosphere. Grab a slice of pizza at Fabrica Pizza, known for its Tampa roots and Neapolitan-style pizzeria. Or follow Meridian Avenue to Channelside Drive to taste Milkin'it Cafe's unique cereal-inspired menu. 
Schools are nearby, hotels have sprouted, and development still abounds. We are excited to be a part of the city's growth and committed to being a part of the solution that makes getting around safer and easier for a better tomorrow.